Lawmakers say Annan's departure is a sign of worse to come for Syria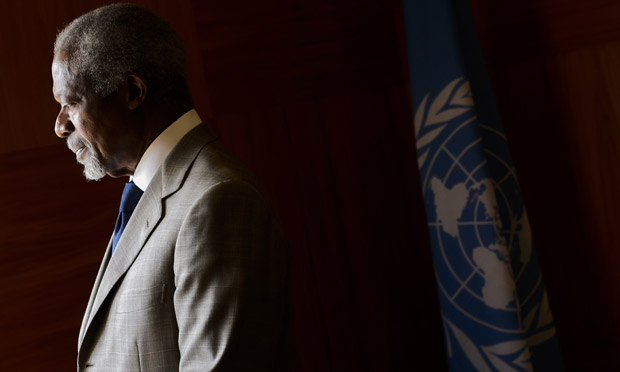 Just published a new piece on what Kofi Annan's departure from his role as the envoy to Syria may mean for the United States' part in Syria's unraveling.
Lawmakers greeted Kofi Annan's exit as the United Nations' special envoy to Syria as a sign the peace process is dead but remained split about what the United States should do about it.

"It means that bad things will be happening in Syria for a long time," said Rep. Brad Sherman (D-Calif.), a high-ranking Democrat on the House Foreign Affairs Committee (D-Calif.). "It doesn't mean that the Sixth Fleet is going to change that."

Annan announced Thursday he was stepping down at the end of the month after failing to get support for a unity government featuring members of President Bashar Assad's regime and members of the opposition. He blamed dissension within the UN Security Council, where China and Russia have vetoed sanctions on Syria three times, for his decision.
Read the whole thing on The Hill's Global Affairs blog. Follow me on Twitter and Facebook.